PHOENIX — The beatdown was quick, swift, conclusive; the result wrapped up well before the desert sky turned dark.
The Arizona Diamondbacks entered Tuesday's contest prepared for a bullpen game. Skipper Torey Lovullo and his staff had prepared a road map; an elaborate decision tree designed to usher a carousel of relievers through the imposing Texas Rangers lineup.
And through one inning, the strategy worked. Thirty-two-year-old reliever Joe Mantiply dodged danger in the first, tossing up a blank spot despite a sinking fastball that averaged just 90.1 miles per hour.
Then things went off the rails.
Mantiply gave way to Miguel Castro, who was one strike away from a scoreless inning before the flood came. A passed ball, a walk, a single and a Marcus Semien The two-RBI triple broke the game — and the bullpen door — open. In came lefty Kyle Nelson to face World Series MVP in-waiting Corey Seager, Seager took the second pitch he saw — a delicious middle-down slider — over the wall in deep right center for a five-run lead.
An inning later, Nelson and fellow overmatched reliever Luis Frías would proceed to give up five more runs. And that was that. Arizona's bullpen game was officially a disaster, just three innings in. The Rangers won 11-7 and took a 3-1 series lead. And now, the D-backs must win Game 5 on Wednesday to keep their Cinderella season alive.
But the real losers on Tuesday were the fans; the baseball-watching public.
Bullpen games need to be sent upstate, banished to Siberia, abolished to the great beyond, never to return. They are usually uninteresting slogs, lethargic bastardizations of a truly wonderful game, a never-ending waterfall of mid-inning pitching changes and breaks from action. Sometimes a revolving door of relatively unknown hurlers can be compelling —— Arizona's 6-5 victory over Philadelphia in NLCS Game 4 is a prime example — but the bar is undeniably higher.
Marcus Semien's two-run triple and Corey Seager's two-run homer extended Rangers' lead vs. D-backs
And unfortunately, based on the game's current state of play, bullpen games are often the best playoff strategy available. Game 4 was not a dud just because the Diamondbacks opted for a bullpen carousel; Texas scored 10 runs in the first three innings, Arizona scored just once through the first seven. The Rangers are a win away from the franchise's first World Series title because they are a better all-around ballclub than the 84-win D-backs.
It's just that Arizona had no better option than a bullpen game. They would have loved to give the ball to prime Madison Bumgarnerbut they got the washed-up, cut-rate version instead.
Their third starter for much of the season, Ryne Nelson, had a 6.41 ERA in his 12 appearances after July 6th. The 25-year-old looked solid on Tuesday night, hoovering up 5 innings of one-run ball in relief. But you can't fault Arizona's decision-makers for not starting a guy who allowed an .895 OPS to left-handed hitters this year. Nelson does deserve honorary World Series MVP honors for making the middle innings move more quickly, though.
Promising lefty Tommy Henry had a 4.15 ERA in 17 appearances during the regular season, but an elbow issue has kept him shelfed since mid July. Veteran soft-tosser Zach Davies was released on September 29th after posting a 7.00 ERA in 18 starts. Then there's Bumgarner, the postseason legend who stunk it up in the desert for three straight seasons and change before the Diamondbacks finally cut him loose four starts into 2023.
That's it! Those are your 2023 Arizona Diamondbacks!
And it's not like GM Mike Hazen sat on his hands at the trade deadline; his club swung deals for two huge contributors, DH Tommy Pham and closer Paul Sewald, The Diamondbacks didn't acquire starting pitching help because (1) it's expensive and (2) Hazen didn't want to completely mortgage the future for what looked like a middling ballclub on the fringes of the playoffs.
That their demise of starters came back to haunt them in Game 4 of the World Series can be classified as a first-world problem. If Arizona loses Game 5 tomorrow night, their season was a resounding success. It's not shocking that the 84-win team ran out of quality starting pitching options on October 31st.
Marcus Semien blasts a three-run home run to extend Rangers' big lead over Diamondbacks
But the structures and incentives around starting pitching in the playoffs are bigger than any Diamondback roster-building inadequacies. The Phillies gave Taijuan Walker a four-year, $72 million contract before the 2023 season. He delivered a perfectly adequate 4.38 ERA in 31 regular-season starts. Philly opted for a reliever whirligig in Game 4 all the while.
So how does this problem get solved? How can MLB ensure that the season's biggest games on the biggest stage are not reduced to an iteration of anonymous ring around the rosie?
The league auditioned a rule change this season in the independent Atlantic League geared toward encouraging longer outings from starting pitchers. The so-called "Double Hook Rule" stipulates that if a team pulls its starter before five innings, they lose their designated hitter. A pitcher or a pinch hitter must hit in that spot for the remainder of the game. It needs more testing and comes with some downsides, but the "Double Hook" would incentivize teams to roster a reliable fourth starter instead of a few hard-throwing, one-inning arms.
Thankfully, with front-line hurlers Zac Gallen and Nathan Eovaldi Slated for Wednesday's Game 5, we won't have to watch an October bullpen game for at least another 11 months.
Jake Mintzthe louder half of @CespedesBBQ is a baseball writer for FOX Sports. He played college baseball, poorly at first, then very well, very briefly. Jake lives in New York City where he coaches Little League and rides his bike, sometimes at the same time. Follow him on Twitter at @Jake_Mintz,
---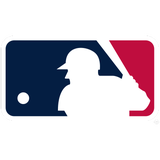 Get more from Major League Baseball Follow your favorites to get information about games, news and more
---