For ensuring a healthy and comfortable life, it is crucial to have clean and fresh air around, especially since indoor spaces can be affected by pollutants, allergens, and harmful microorganisms. This becomes more important in Delhi, Mumbai and other metro cities as air quality is turning from bad to worse, especially during Diwali. Delhi grapples with a thick blanet of smog and adults and kids struggling to breathe the acrid air. With metros like Mumbai also seeing a rise in AQI levels, the category itself has grown by 40 per cent-50 per cent through the year, compared to last year, according to Xiaomi India. While the government has announced a ban on firecrackers to tackle the problem, this may be the right time to invest in the right air purifier to address the concerns.
We have chosen purifiers in this guide for various needs, ranging from models meant for smaller spaces to powerful units capable of purifying larger areas with specialized features.
Xiaomi Smart Air Purifier 4
Rs 16,999

Xiaomi refreshed our air purifier portfolio earlier this year with the introduction of Xiaomi Air Purifier 4 at a price of Rs 19,999. The purifier is available on all e-commerce channels including Amazon.in, Flipkart.com, mi.com, Mi Homes, and the company's exclusive stores. The company has also tied up with quick commerce players for last mile hyperlocal deliveries within Delhi-NCR, including Swiggy Instamart for air purifiers and HEPA filters, as per a Xiaomi spokesperson. Indoor air quality can be enhanced with the Xiaomi Smart Air Purifier 4, which is a cutting-edge defender of clean air. This advanced device features triple-layer filtration, and can efficiently eliminate up to 99.97 per cent of minuscule particles, as small as 0.3 microns. Users of this purifier can also bid farewell to allergens like pollen, pet dander, dust, and mold spores. With its 360-degree filtration and trusted True HEPA Filter, the device ensures that the air remains fresh and pure. Particle Clean Air Delivery Rate (PCADR): Up to 400m³/h, capable of circulating air in a room of up to 516 sq. ft within 10 minutes.
Philips Air Purifier AC121720
Rs 13,500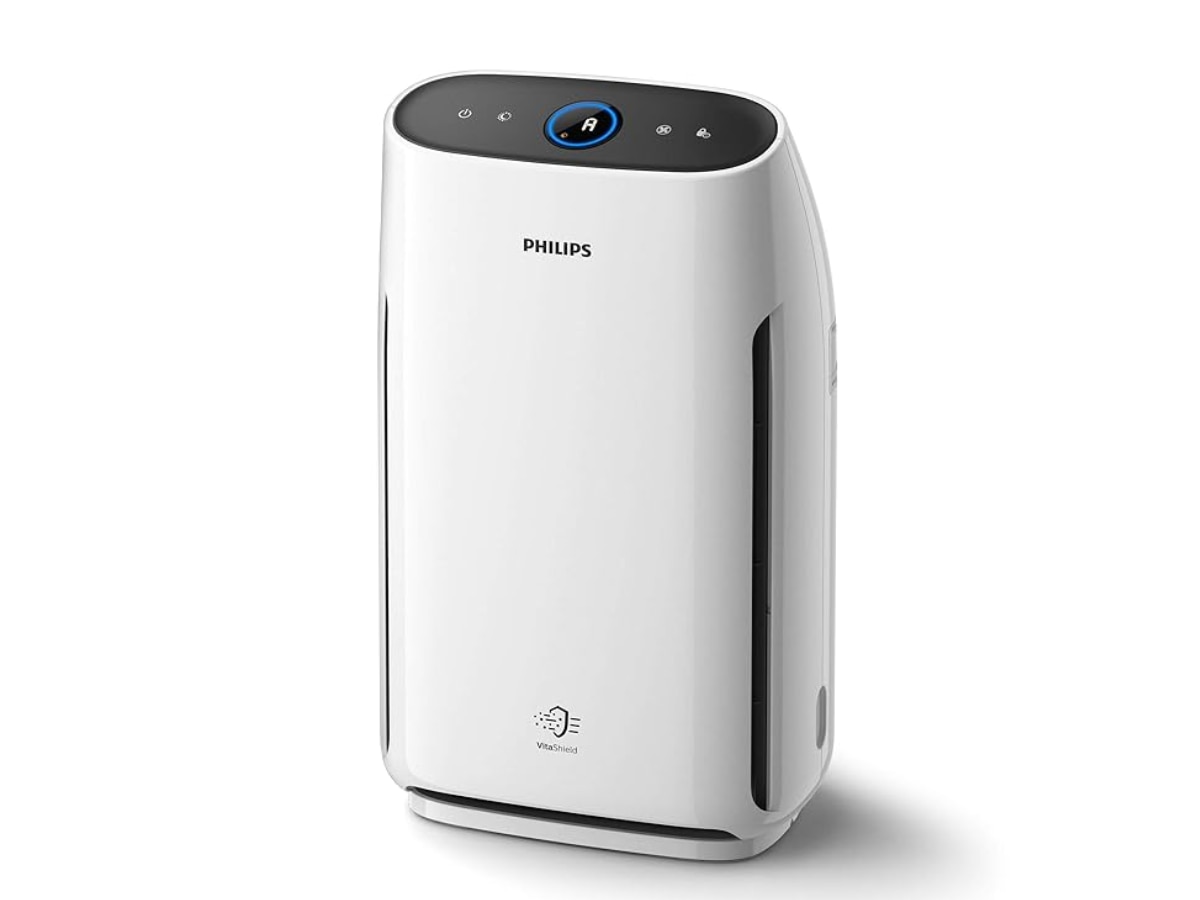 The Philips Air Purifier AC121720 is a reliable option for maintaining optimal air quality in your home. With its sleek design in white color and compact dimensions, it suits small room sizes too. Equipped with a HEPA filter for efficient removal of airborne pollutants and an activated carbon filter for odor reduction, this air purifier boasts a touch control interface and operates through a corded electric source. Noteworthy is its substantial floor area coverage of 62 square meters, ideal for living rooms or bedrooms. Thanks to its high-quality filters, it doesn't demand frequent replacements, and it ensures air quality with minimal noise, fostering a healthier living environment for you and your family. According to Philips, it offers an extensive range of Air Purifiers equipped with Vitashield IPS and Aerasense technology and these purifiers can detect fine particles smaller than PM 2.5.
Honeywell Air Touch V2
Rs 7,299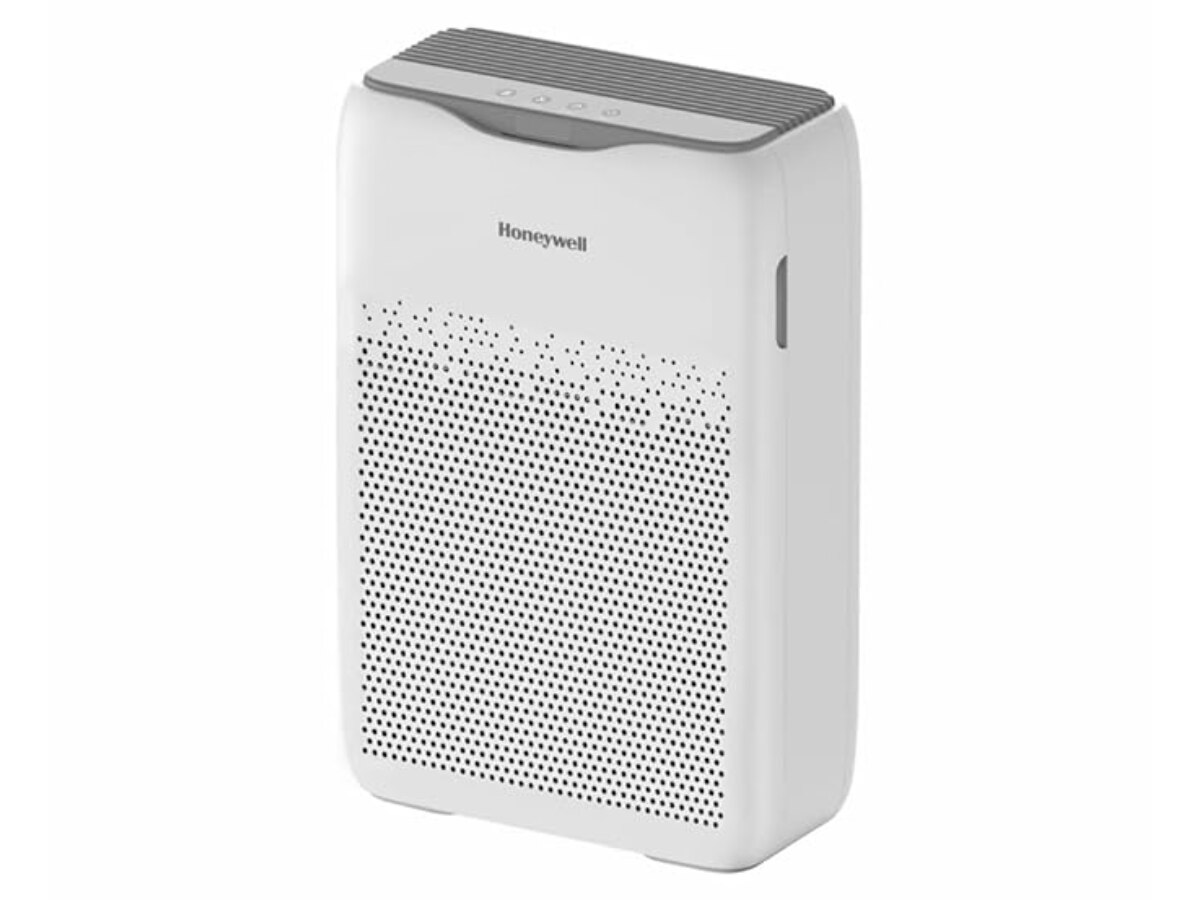 Count on the Honeywell Air Touch V2 Indoor Air Purifier as your dependable shield against allergens and pollutants. Featuring a 3-stage filtration system comprising an activated carbon filter, high-grade H13 HEPA filter, and pre-filter, this unit ensures up to 99.99 per cent removal of PM2.5, airborne pollutants, and micro-allergens, creating a safe haven indoors for your loved ones. With a coverage area of ​​388 square feet and a 250 m3/h CADR, it swiftly purifies the air, while a real-time PM2.5 level indicator keeps you informed. Operating silently at only 47.5dB, it provides constant peace of mind. It's worth noting that it utilizes a color indicator instead of a digital display for pollutant levels, which may be less user-friendly for some.
Blue Star Air Purifier AP372LAH
Rs 11,990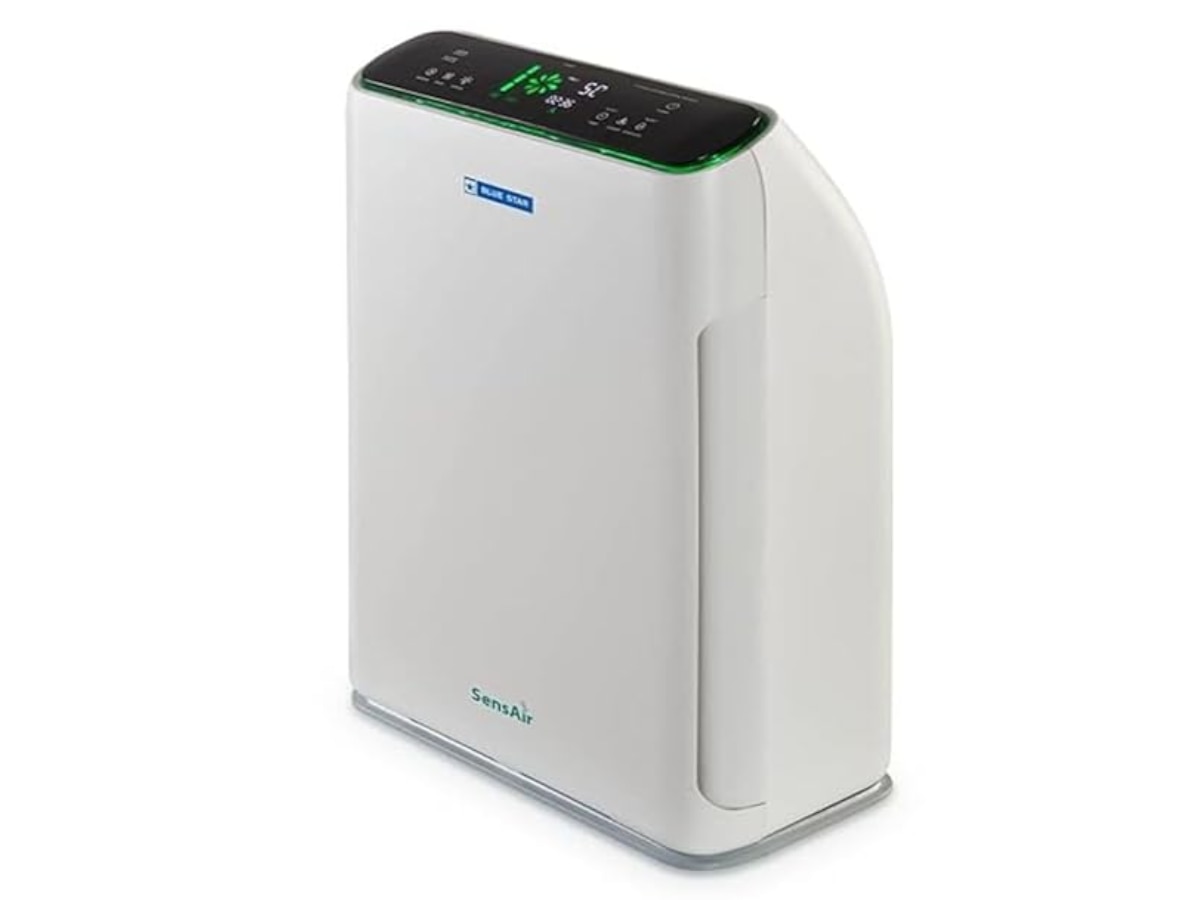 Blue Star air purifiers come with advanced purification process that shields you from disease-causing microbes and airborne toxins. Utilizing UV-based Microbe Sterilize Technology, SensAir, and HEPA Filtration, this device employs a four-stage purification system: HEPA, Active Carbon, Ionizer, and UV. With a coverage area of ​​800 square feet and four fan speed options, including a silent mode, they boast a powerful CADR of 444CMH, the device can operate at 230Volts, 50Hz frequency. It is made of ABS material, these purifiers also feature a digital timer with settings for 1, 2, 4, and 8 hours, a filter change indicator, and a filter clean alarm after 720 hours of use.