Chicago has a number of up-and-coming neighborhoods across the city. This thriving metro ecosystem is due in part to property owners, like Beal Properties, who maintain competitively priced apartments in a variety of desirable locations. These include Chicago neighborhoods, such as the Gold Coast, Lakeview and Lincoln Park, as well as nearby cities like Evanston.
This vast portfolio gives today's tenant a number of options as they search for an apartment that feels like home. Especially for those looking to live in the city, there has never been more choice for renters to find the perfect place in one of Chicago's vibrant neighborhoods.
Here's what to expect living in a big city, and specifically what a 'day in the life' looks like for Chicago renters.
Why Choose City Life?
Gone are the days when people would leave for the suburbs as soon as possible. Chicagoans of all ages are choosing city life for a number of reasons, from the advantages of a big city to the homes themselves. The benefits of being close to downtown are abundant and choosing to stay within city limits is a boon for local communities.
For many, it's hard to beat the upbeat lifestyle and never-ending "to-do" list that come with living in a metro. It's one of the major draws that brings people back to cities like Chicago — especially those who have experienced city living previously. Often, suburban life can feel isolated and even boring, but cities pulse with life at every turn.
Avoid the Unstable Housing Market
Renters can avoid many of the ups and downs associated with homeownership. Especially in an era where large student loan debt is a frequent reality, renting is increasingly common.
City living is also becoming common for families. In cities, there is an abundant of places where children can enjoy the company of friends and take advantage of parks, libraries, and youth programs. Young children can benefit from the diversity of urban communities and grow up to become more connected adults.
Reduce Your Carbon Footprint
Living downtown also makes transportation easy; it's efficient to hop on public transportation for shopping or the daily work commute. Not only do you save the cost of owning and maintaining personal vehicles, but you reduce your environmental impact too. Some employers even offer incentives for people who take public transportation, and others allow parking stipends to be converted into stipends for public transport.
Energy savings are another oft-overlooked benefit of taking buses, trains or subways. Without the heavy costs associated with significant gas output, you can save for other necessities or activities.
Still others find public transport to be conducive to better work habits. It's easier to read, drink coffee, respond to morning emails — and, of course, relax — when you don't have to focus on driving.
Keep City Programs Strong
The greater the number of people that live in metro areas and utilize city programs, the greater the incentive for the city maintain and improve them. Many city residents get involved in clubs and organizations, voicing their opinions on programming and events.
All of this is part of true community living. That sense of togetherness starts inside your building or on your block, and it extends through neighborhoods and cities at-large. This kind of close-knit interaction makes neighborhoods safer and more enriching places to live.
Life in Lakeview, Chicago
Lakeview was voted the sixth-best neighborhood in Chicago by Niche.com. It also ranks as the eighth-best location to raise a family and tenth-best neighborhood for urban professionals. Residents rate it as a family-friendly and low crime area. It's also diverse and full of renters.
Housing is easy to come by — Beal itself maintains a number of properties in the Lakeview area. It's an ideal neighborhood for those looking for lively nights and plenty to do.
Rental units are housed in attractive buildings that retain retro facades. Inside the apartments, however, you can find modern amenities and open floor plans for the 21st century tenant.
I love the walkability of Lakeview and how there's always something going on — whether it be going out for dinner and drinks, shopping, or a neighborhood fest. Being close to Wrigley Field is very exciting. Personally, being near the lake and safety are two very important things for me in choosing a neighborhood, and Lakeview is perfect for me in that aspect! – Lakeview Resident
Life in Lincoln Park, Chicago
Lincoln Park is another desirable neighborhood on the rise. Niche ranks it No. 11 in their Best Neighborhoods list. It also ranks as the 12th-best neighborhood to raise a family and for urban professional living. It's diverse and safe with plenty of nightlife activities.
Another thing going for Lincoln Park is its historic charm. Beal Properties is one of the local property owners that truly values this, letting its units retain their original facades.
Residents can enjoy the nearby zoo, nature conservatory, and ample opportunities to see live theater.
I'm near downtown and I'm close to any train or bus to get u ANYWHERE in the world. We have great Schools nearby with plenty of parks to play at or go to the Zoo. We have some of the fanciest restaurants that you would love and when you're done go workout at one of the fitness centers. – Lincoln Park Resident
Life in Wrigleyville, Chicago
Wrigleyville is another Chicago neighborhood that enjoys high ratings from residents. Many consider it a great place to raise a family or live as an urban professional. It's safe and has a lively nightlife, which covers all the bases for city living.
Obviously, as home of the Chicago Cubs, Wrigleyville is ideal for baseball lovers. Bars and music venues are also plentiful, as are cultural experiences, including theater or contemporary live events like comedy shows.
It's a great neighborhood for public transportation, and Beal Properties has several buildings located close to local stations.
Living over here is amazing! The atmosphere, the vibe and the people make it seem like a home away from home. The Chicago Cubs stadium commute is a 10-minute walk from my place, the nightlife in Wrigley is one of the best in the country and we cannot beat out a Starbucks. With my social organization, we went to a public elementary school in the area to speak about growing up in Chicago and these children's enthusiasm for the talk was incredible. Their thought processes were very much engaged in the issues going on in Chicago. – Wrigleyville Resident
Life in Lincoln Square / Ravenswood, Chicago
If you want to live in one of Chicago's most charming neighborhoods and not worry about parking, Lincoln Square is a place to consider. There is plenty of culture, from the Old Town School of Folk Music to the DANK Haus German American Cultural Center.
During nice weather, residents can find concerts in the park or enjoy nearby Davis Theater. They can also choose from a wide variety of top-notch dining options
Residents rate the area as diverse, great for families, and praise its energetic nightlife. A huge bonus of the neighborhood are its top-rated schools. There are several for parents to choose from.
Lincoln Square has become a hot spot for new restaurants, shops, and entertainment (e.g. German fest), while maintaining its diverse ties to the community. The square itself is a mix of cultures, spanning Greek, German, French, and Argentinian backgrounds, to name a few. There is a strong community feeling everywhere you go, and long-time locals are always touting how proud they are to have seen the area develop into the wonderful, hidden gem it is today! Come see for yourself! – Lincoln Square Resident
Life in the Chicago Gold Coast Neighborhood
The Chicago Gold Cost neighborhood is all about glitz and glamor. It has historic ties to the fashion industry and many old mansions that help it stand out. Upscale dining is also abundant, and this area is popular with young urban professionals.
Niche.com calls it one of the "best places to live in Illinois," ranking it No. 9 on its best neighborhoods list and No. 8 for young professionals.
There are several top-rated schools and the area is ranked as particularly safe.
For many, the Gold Coast is a stepping stone for families that a more urban life but are concerned about diving into city living.
The GOAT urban neighborhood! Very clean, safe, upscale, and perfect location right next to the Mag Mile and Oak Street Beach. Numerous dining options. high-end shops, and 5-star hotels. – Gold Coast Resident
City Living is Booming for a Reason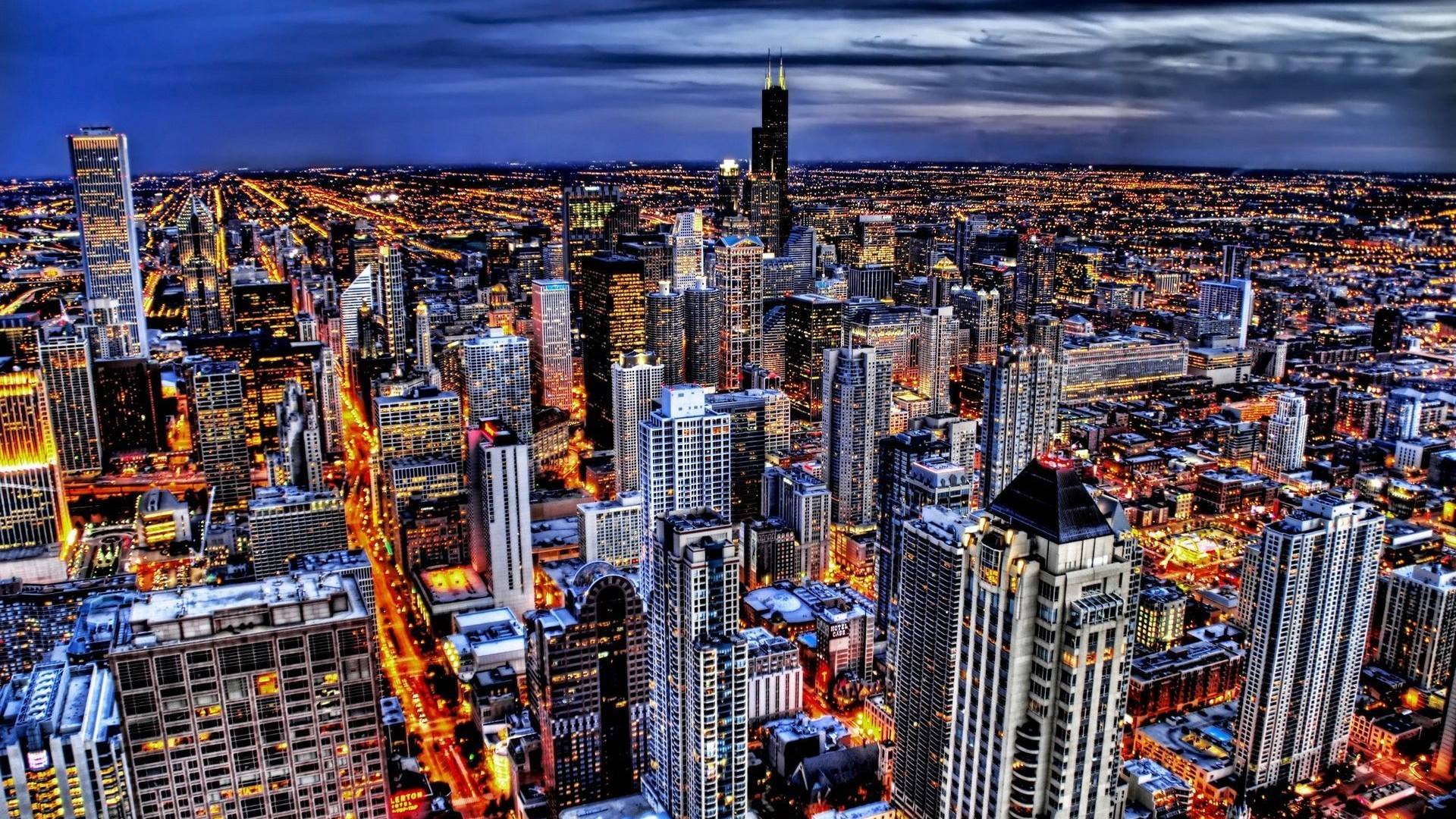 These are simply a few of the popular urban neighborhoods on the rise thanks to their diversity and charm. Each neighborhood has its own personality and activities to tempt and delight residents of all ages and backgrounds.
For renters interested in any of these locations, Beal Properties has you covered. Visit the Beal Properties website to explore options across the Chicagoland.